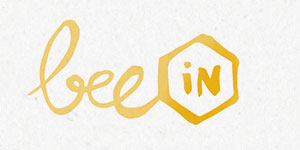 Incentive Essence
Tailor-made corporate trips, seminars, teambuilding,
coworkers or clients rewards…
About us
About us
A young and creative agency, made of travelling lovers and experts to offer the finest approach of your specific needs. We elaborate brand infused travel incentives, seminars, reward programs, team building and other trips around the world for your coworkers or your most loyal clients !
Young but no beginner, Bee-In is the result of almost 10 years of travel experience… The origin ? Juliette REMY, beekeeper daughter, globe-trotter and MICE expert… Our mission ? Find hidden pearls, treat them in an exclusive approach, to give a unique dimension to your next incentive !
You need to travel to scrub and file your brain against others'
The Hiv'attitude
A quick insight of the hiv'attitude  !
Like the coworkers of a company, each Bee must occupy a precise function and make sure to be in harmony with her fellow creature, to communicate efficiently in a healthy and friendly kind of way… The aim ? Guarantee a honey production that will not only enable her to feed the hive but also produce enough to feed mankind…
In order to provide refined, rare or specific-flower-oriented honeys,  the beekeeper turns into a tour operator  and organises transhumance tours  depending on the season and flowering… Did you get the parallel ? Bee-In stands for original, innovative, avant-garde… We wish to surf on that very same wave to turn a coprorate trip into a factor of performance, growth and innovation !
Why we're different